Recruit efficiently with full-service recruiting integrations

Multiply recruiting effectiveness with pre-built integrations. From job postings to background checks, third-party integrations provide streamlined workflows and cost-savings—plus we can integrate with anyone!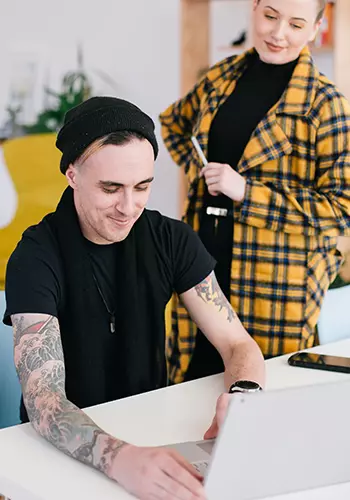 Your single source for recruiting
Our powerful integrations provide you with a library of apps and tools to maximize your recruiting efficiency and help you discover Hiring Happiness®.
Job Board Distribution
Video Interviewing
Background Checks and Screening
Pre-hire Assessment Tools
Reference Checks
WOTC
EEOC
Discover harmonious hiring by connecting the HR technology that works together to pinpoint your next hire. The Partner Marketplace connects directly to the assessment and interviewing technology you need to streamline your recruiting workflow.
Cangrade
Harness the power of AI to build and retain successful, equitable teams with predictive assessments technology.
Canvass
Asynchronous video interviewing for a fast and flexible approach to hiring incredible people.
Criteria Corp
Make evidence-based talent decisions to drive outcomes through pre-employment assessments.
Wedge
Harness the power of video in your hiring process, from attraction to interview.
WOTC.com
WOTC tax credit service and technology that helps you maximize your work opportunity tax credits.
We're on a mission for Hiring Happiness™ and you can be a part of it. We make integration easy by providing you the tools to connect your technology with ours.